Follow the Calendar on Facebook: @HanfordEvents

(Click image for #CreateKings)
Pirate Tournament
September 19, 2019 @ 9:00 am

-

5:00 pm

$10
Description:Grab your cutlass and your crew and join us in the Barony of Nordwache on Saturday, October 19th for a fun-filled pirate-themed day!
Site: Hidden Valley Park, 2150 N 11th Ave, Hanford, CA 93230. This is a dry site.
There will be two double-elimination tourneys. The first will be single weapon and shield; the second is single sword, ax, or mace only. The winner of the first tourney will not be allowed to fight in the second tourney. The winners of the two tourneys will then divide those who wish to fight in the melee into two equal teams and will lead those teams in a best-two-out-of-three battle to determine the next Captain. The two tourney winners will receive spear heads as their prizes, and the winning melee team of both rapier and heavy weapons will together receive a bag of loot to divide amongst the winning sides. The winner of the rapier tourney will also receive a spear head.
In addition, there will be three event contests: best bardic offering with a sea voyage theme, best decorated eye-patch, and best pirate map.
Schedule:
9:00am: Site opens.
9:30am: Gate and Lists open.
10:30am: Opening court (At Their Excellencies' pleasure).
4:00pm: Tear-down.
5:00pm: Site closes.
Registration information: Adults (17 and over): $10.00. Adult members: $5.00.
Children (16 and under) are guests of the Barony. Please make checks payable to: SCA, Inc./Barony of Nordwache.
Event Stewards: Count Joseph of Silver Oak and Lady Sigríðr hvíta refr.
Email: Seneschal@nordwache.org
This event is sponsored by the Kingdom of Caid, which is part of the Society for Creative Anachronism. More information can be found on our website here: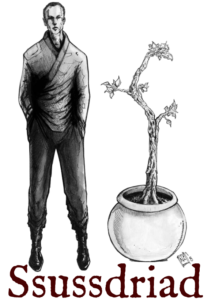 Ssussdriad is my World Peace project: A Bookstore, Brewery, Concert Hall coming soon to Downtown Hanford.
I hope you will explore the site and take a look.