Follow the Calendar on Facebook: @HanfordEvents

(Click image for #CreateKings)
Art Hop
January 8, 2019 @ 6:00 pm

-

8:00 pm

Free
Phillip Nunes is leaving for Disney College Program on the 13th, but is sharing his art with us before he goes!
Here's Phillip's Porfolio: https://pnunes57.wixsite.com/myportfolio
Jonathan Gallegos, of Village Music, will be turing 20 on Wednesday, but his voice sounds like it's got some years behind it.
Both Phillip and Jonathan will be at DJ's Collectible Shoppe on Tuesday for Hanford Art Hop – The Winter Months 6-8 pm.
We have 10 locations this month, all with Art, Music, or both.
Art Hop Facebook Event Page: https://www.facebook.com/events/57531…
A Big Thank You to DJ's Collectibles for letting us film there, and also a big Thank You to Art Print Service for donating the walking maps, which you can find in our participating shops:
1. Children's Storybook Garden & Museum
music from Paul Herrera and art from Coat Of Many Colors $5 Paint Parties.
2. Divine Creations
hand-knit scarves, and crochet lessons from Maggie Murray
3. Lush Fine Wines with art from
4. DJ's Collectible Shoppe
Music from Village Music, and art from Phillip Nunes
5. Beautifully Damaged, LLC
Free Origami Lessons from Raymond Thomas
6. UrbanGypsies
art from Krayola Cooley
7. Kings Gospel Mission – Thrift
music from Timothy Mattos, "Country, Rock, & Folk Singer", and wood carvings from Tim's Father, Clarence Mattos
8. Crossroads Appliance
Wire-Wrapped precious stones from Nature's Pendants by Cia and music from CJ Liscum Band
9. Independent Music Outlet
music from A Beatnik Picnic
10. Hanford Antique Emporium
art from The Fancy Cactus, and music from Jacob Girouard The music in the video: Jonathan
Gallegos – (Cover) Wish You Were Here / Pink Floyd Jonathan Gallegos – Don't Say My Name
Music during the slideshow of Phillip's art: On The Shore – Kevin Macleod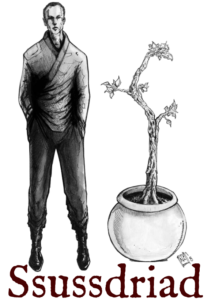 Ssussdriad is my World Peace project: A Bookstore, Brewery, Concert Hall coming soon to Downtown Hanford.
I hope you will explore the site and take a look.